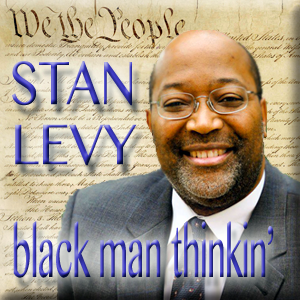 Hosted by STANLEY LEVY
THIS WEEK'S TOPICS:
1.    The Progressive Corruption Cup Runneth Over
2.    Time To Make Employees of the D.C. Princes
3.    The Political Joke That Blacks Have Become
4.    Are the Foreign Walls Closing in?
5.    Your "Civility" Is the Progressive's Security Blanket
6.    Are You Afraid To Fight, Or To Be At Liberty?
BROADCAST WORLDWIDE:
MONDAYS:  9:00PM (eastern) on:

TALK AMERICA RADIO  -  The NEW Dominant Force in Conservative Talk Radio
WJHC - Talk 107.5FM
WDDQ - Talk 92.1FM
WLBB - News Talk 1330AM
#TalkAmericaRadio