Episodes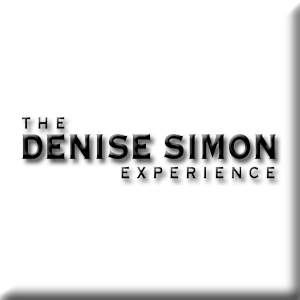 Friday Dec 11, 2015
Friday Dec 11, 2015
THE DENISE SIMON EXPERIENCE
Hosted by DENISE SIMON, the Senior Research / Intelligence Analyst for Foreign and Domestic Policy for numerous flag officers and intelligence organizations.
This week's Guests:  AMI HOROWITZ  /  NAVY SEAL CARL HIGBIE  /  DAREN BAKST  /  SAM FADDIS

HOUR 1:  The first segment in the first hour is Ami Horowitz and investigative journalist explained his person trip from Turkey to Greece on a refugee boat. A chilling story.

The second segment in the first hour is former Navy Seal Carl Higbie speaking about the anger in the active and retired military rank and file over the Obama administration including the fact to allow women to join all ranks of the military.
HOUR 2:  Daren Bakst, Fellow at the Heritage Foundation and investigative contributor to www.DailySignal.com has done remarkable work researching the EPA with particular emphasis on water. Careful world, Gina McCarthy, Secretary of the EPA could fine you thousands for day for that puddle in your yard.

The second segment of hour two, A buddy of Denise, former CIA WMD operative, Sam Faddis running currently for Congressional seat in Maryland against Steny Hoyer shared some thoughts on the fissures in national security and how Barack Obama is a willing accomplice where the president would rather focus on social justice.

BROADCAST LIVE WORLDWIDE:  FRIDAYS  -  12:05AM - 2:00AM (eastern)  -  RedStateTalkRadio.com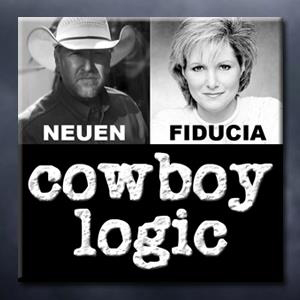 Wednesday Jul 22, 2015
Wednesday Jul 22, 2015
COWBOY LOGIC RADIO:  Unfiltered  /  Politically Incorrect  /  Common Sense
Hosted by DONNA FIDUCIA, a former Fox News Channel Anchor and DON NEUEN, a politically incorrect cowboy…
THIS WEEK'S GUESTS:  KOSTA KANTZOGLOU & PAUL PRESTON

In hour one, KOSTA KANTZOGLOU, from Greece, joins us to discuss the serious issues facing his homeland...  This unique perspective is one that the mainstream media is failing to report...

And then, in hour 2, PAUL PRESTON, Host of "Agenda 21 Radio" will scare the pants off you!  Preston blows the lid off of the truth behind Barack Obama & Hillary Clinton funding ISIS...  Do NOT miss this hour!  Please make sure you read and share Paul's recent article:  http://agenda21radio.com/?p=18619
LIVE WORLDWIDE:  WEDNESDAYS  -  12:05AM - 2:00AM (eastern) on the following networks:

Red State Talk Radio
Nightside Radio Studios
TalkStreamLive
Talk 92.1 WDDQ
American Agenda Radio
UNIR1 Radio
TuneIn Radio
Stand Up America US Radio
Streema Radio