Episodes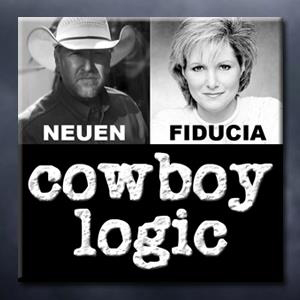 Wednesday Oct 07, 2015
Wednesday Oct 07, 2015
COWBOY LOGIC RADIO:  Unfiltered  /  Politically Incorrect  /  Common Sense
Hosted by DONNA FIDUCIA, a former Fox News Channel Anchor and DON NEUEN, a politically incorrect cowboy…
THIS WEEK'S GUESTS:  JIM KOURI & EVAN SAYET

In hour one, Donna and Don spend time with JIM KOURI, retired New York City Police Officer, Vice President, National Association of Chiefs of Police and a columnist for ConservativeBase.com as we discuss #PoliceLivesMatter and the assault on Law Enforcement by the Obama Administration, the Left Wing and the Mainstream Media...

And in hour 2, we are joined by EVAN SAYET, Conservative Comedian, the Author of "The KinderGarden Of Eden: How The Modern Liberal Thinks" and self-professed Bruce Springsteen Lyrics Authority!  Put on your seat belt as New Jersey Italian Donna Fiducia and New York Jew Evan Sayet try to keep Common Sense Cowboy Don Neuen from getting a single word in edge wise...  Check out Evan's website:  EvanSayet.com
LIVE WORLDWIDE:  WEDNESDAYS  -  12:05AM - 2:00AM (eastern)...  RedStateTalkRadio.com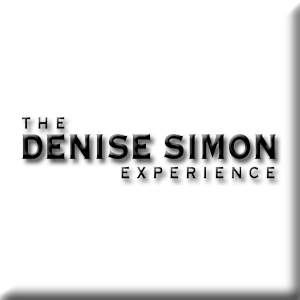 Friday Jul 24, 2015
Friday Jul 24, 2015
THE DENISE SIMON EXPERIENCE
Hosted by DENISE SIMON, the Senior Research / Intelligence Analyst for Foreign and Domestic Policy for numerous flag officers and intelligence organizations.

GUESTS:  CLARE LOPEZ  /  JIM KOURI

In hour one, Clare Lopez, former CIA and Fellow at the Center for Security Policy, an expert on Iran explains the top concerns of the Iran deal and how the infusion of money will aid Iran and Latin America.

In the second hour, Jim Kouri, former police officer, Board Member of the National Assoc. of Police Chiefs, Member of the National Drug Task Force and contributor to the online news source The Examiner spoke to the Iran deal, immigration and the violations of law with regard to using the Social Security system for background checks to own a weapon.

BROADCAST LIVE WORLDWIDE:  FRIDAYS  -  12:05AM - 2:00AM (eastern)