Episodes
Tuesday Nov 26, 2019
Tuesday Nov 26, 2019
THE BEST OF COWBOY LOGIC RADIO:  Unfiltered  /  Politically Incorrect  /  Common Sense
Hosted by DONNA FIDUCIA, a former Fox News Channel Anchor and DON NEUEN, a politically incorrect cowboy…
"THE BEST OF" GUEST LINE UP:  JOHNNY WALKER  /  KRIS "TANTO" PARONTO  /  CLARE M. LOPEZ  /  LTC "BUZZ" PATTERSON
BROADCAST WORLDWIDE:
WJHC - Talk 107.5FM
WDDQ - Talk 92.1FM
MoJo50 Radio
iHeartRadio
Cowboy Logic Radio

Visit our website at:  CowboyLogic.us
Email us at:  CowboyLogicRadio@gmail.com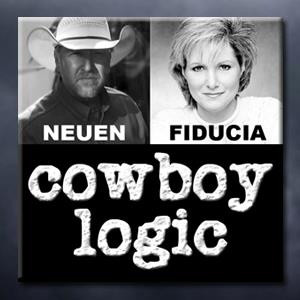 Tuesday Feb 26, 2019
Tuesday Feb 26, 2019
COWBOY LOGIC RADIO:  Unfiltered  /  Politically Incorrect  /  Common Sense
Hosted by DONNA FIDUCIA, a former Fox News Channel Anchor and DON NEUEN, a politically incorrect cowboy…
THIS WEEK'S GUESTS:  TOM DEL BECCARO  /  MICHAEL CUTLER  /  KRIS "TANTO" PARONTO

Tom Del Beccaro is the former Chairman of the California Republican Party.  He's a contributor to The Washington Examiner, The Epoch Times, Breitbart, The Daily Caller and Forbes.  Tom's is also the author of the books: The New Conservative Paradigm and The Divided Era.  The Wall Street Journal and the The New York Times recently referred to the political divide now in the US as THE DIVIDED ERA!  Unfortunately it's where we seem to be headed today.  You should bookmark Tom's website:  PoliticalVanguard.com.  There you'll find a host of information from a number of political thinkers today as well as Tom's latest columns and information on his books.

Michael Cutler has a 30+ distinguished career with the Drug Enforcement Task Force, (INS), and testified before Congress for the 9/11 Commission.   You've seen him on all the major news channels most recently on NRA-TV, One America News with Graham Ledger, Newsmax TV, CNN and Fox.  You can read his work in The Social Contract, David Horowitz's Freedom Center, (FrontPageMag.com), and he also hosts The Michael Cutler Hour on Talk America Radio.  Connect with Mike at MichaelCutler.net

Kris "Tanto" Paronto is an American hero.  He is an author, public speaker, US Army Ranger and CIA Contractor. Kris is a warrior and survivor of that horrific Benghazi, Libya attack on Sept. 11, 2012 that became a book and movie, "13 Hours: The Inside Account Of What Really Happened In Benghazi".  In 2017 he also wrote "The Ranger Way: Living The Code On And Off The Battlefield".  He is currently about to release a TV docu-series called "War Heroes"  as well. Kris talks about how security clearances for all the Benghazi heroes was revoked for unknown reasons.  Ironically, many of the players in the Mueller investigation also had a major role in trying to keep the information about the Benghazi tragedy from being made public.  He also discusses the Obama era rules of engagement that forced them to only return fire if they were shot at first!  Learn more about Kris's War Heroes series by going to WarHeroes.com, and about Kris at KrisTantoParonto.net. 

BROADCAST WORLDWIDE:
TUESDAYS:  9:00PM (eastern) on:
WJHC - Talk 107.5FM
WDDQ - Talk 92.1FM
WLBB - News Talk 1330AM
MoJo50 Radio
iHeartRadio

And on our Digital Flagship Station:   TALK AMERICA RADIO -  The NEW Dominant Force in Conservative Talk Radio
#TalkAmericaRadio
Visit our website at:  CowboyLogic.us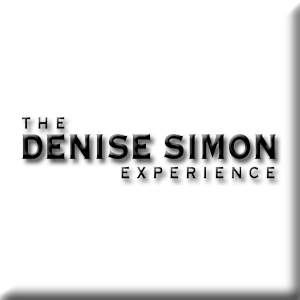 Thursday Nov 13, 2014
Thursday Nov 13, 2014
THE DENISE SIMON EXPERIENCE
Hosted by DENISE SIMON, is the Senior Research / Intelligence Analyst for Foreign and Domestic Policy for Stand Up America US as well as the aide de camp for MG Paul E. Vallely, US ARMY (ret.)
This week's Guests:  KRIS PARONTO - "TANTO", Benghazi Hero / "13 Hours - The Inside Account of What Really Happened in Benghazi" & ILLANA FRIEDMAN, former Israeli Diplomat

In the first hour, Kris Paronto discusses the details of the Benghazi attack from his first hand and personal perspective.  Ladies and Gentlemen, THIS IS AN EPIC INTERVIEW!




"13 Hours - The Inside Account of What Really Happened in Benghazi"

And in the second hour, Illana Friedman holds an in depth discussion on Israel, The Middle East and the Obama Administration.

LIVE:  THURSDAYS - 9:00PM (eastern) / 6:00pm (pacific) on WDFP - Restoring America Radio and on America's Web Radio