Episodes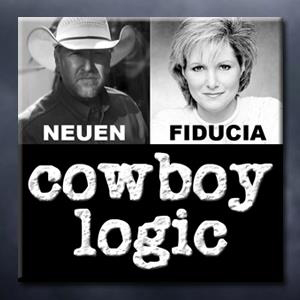 Wednesday Jun 10, 2015
Wednesday Jun 10, 2015
COWBOY LOGIC RADIO:  Unfiltered  /  Politically Incorrect  /  Common Sense
Hosted by DONNA FIDUCIA, a former Fox News Channel Anchor and DON NEUEN, a politically incorrect cowboy…
THIS WEEK'S GUESTS...

In hour one, SIDNEY POWELL, former Federal Prosecutor and Author of "Licensed To Lie: Exposing the Corruption in the Department of Justice" joins us to discuss the unsurpassed corruption running rampant within the Obama Administration's Department of Justice...  Not to mention the Clintons!

And then, in hour 2, RICH ADAMS, Veteran (101st Airborne), West Point Graduate & Scholar, and Author of "The Parting, the story of West Point on the Eve of the Civil War", along with MAJOR GENERAL PAUL E. VALLELY, US ARMY (ret.) and Conservative Rocker JEFF CARLISI, from the band 38 Special join us for an enlightening discussion on West Point and the military in general...
LIVE WORLDWIDE:  WEDNESDAYS  -  12:05AM - 2:00AM (eastern) on the following networks:
Red State Talk Radio
Nightside Radio Studios
TalkStreamLive
The Leading Edge Radio Network
Talk 92.1 WDDQ
American Agenda Radio
UNIR1 Radio
TuneIn Radio
Stand Up America US Radio
Streema Radio