Episodes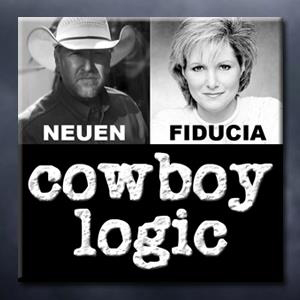 Tuesday Dec 20, 2016
Tuesday Dec 20, 2016
COWBOY LOGIC RADIO:  Unfiltered  /  Politically Incorrect  /  Common Sense
Hosted by DONNA FIDUCIA, a former Fox News Channel Anchor and DON NEUEN, a politically incorrect cowboy…
THIS WEEK'S GUESTS:  DINESH D'SOUZA  /  CODY SLAY  /  SEBASTIAN GORKA

Segment 2:  Critically acclaimed filmmaker DISNESH D'SOUZA joins us for a very in depth discussion about his new film "Hillary's America"...  Born in Mumbai, India, Dinesh D'Souza came to the U.S. as an exchange student and graduated Phi Beta Kappa from Dartmouth College in 1983.
Since then, D'Souza has had a prominent career as a writer, scholar, and public intellectual, and has also become a renowned filmmaker with his top-grossing documentaries "2016: Obama's America" and "America - Imagine A World Without Her", and most recently, "Hillary's America".
A former policy analyst in the Reagan White House, D'Souza also served as John M. Olin Fellow at the American Enterprise Institute and the Robert and Karen Rishwain Fellow at the Hoover Institution at Stanford University. He served as the president of The King's College in New York City from 2010 to 2012.
Called one of the "top young public-policy makers in the country" by Investor's Business Daily, D'Souza quickly became known as a major influencer on public policy through his writings. His first book, Illiberal Education (1991), publicized the phenomenon of political correctness in America's colleges and universities and became a New York Times bestseller for 15 weeks. It has been listed as one of the most influential books of the 1990s.  Please visit:  http://www.dineshdsouza.com/
Segment 3:  In segment three, we are joined by the star of "Texas Flip & Move", CODY SLAY...  Cody, a die hard Conservative, takes us behind the scenes of the hit TV show "Texas Flip & Move" to share with us the "reality of reality TV"...

Segment 4:  In segment four, we are joined by Sebastian Gorka, Ph.D....  Dr. Gorka serves as the Major General Matthew C. Horner Distinguished Chair of Military Theory at Marine Corps University where he provides courses and lectures on Irregular Warfare. Previously he was Associate Dean of Congressional Affairs and Relations to the Special Operations Community at National Defense University.  He is an internationally recognized authority on issues of national security, irregular warfare, terrorism and democratization and has testified before Congress and briefed the CIA, ODNI, NCTC, NIC, and the Commandant of the Marine Corps. His website, TheGorkaBriefing.com, is a collection of his national security commentary and analysis. He served as a subject matter expert for the Office of the US Attorney in Boston for the Tsarnaev trial.

BROADCAST WORLDWIDE:
TUESDAYS:  9:00PM (eastern) on:
WDDQ - Talk 92.1FM
WJHC - Talk 107.5FM
RED NATION RISING RADIO
Visit the Official Cowboy Logic Radio website!
#RedNationRising #Radio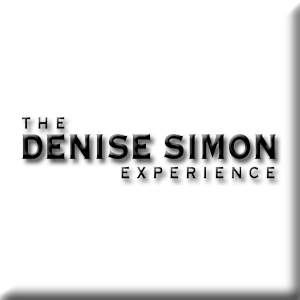 Friday Jun 24, 2016
Friday Jun 24, 2016
Hosted by DENISE SIMON, the Senior Research / Intelligence Analyst for Foreign and Domestic Policy for numerous flag officers and intelligence organizations.
HOUR 1  -  SEGMENT 1:  DR. SEBASTIAN GORKA
Dr. Sebastian Gorka found at www.the gorkabriefing.com and successful author of Defeating Jihad shared some factual conditions of the Obama administration in the war of jihad and how it can be won.

HOUR 1  -  SEGMENT 2:  LARRY KLAYMAN
Larry Klayman, successful author, Founder of Judicial Watch and Freedom Watch explains the Clintons and the pending lawsuits he has against them including RICO. Amazing information.

HOUR 2:  DR. STEVE MOYSEY
Dr. Steve Moysey PhD, successful author, former intelligence MI6, spoke about militant Islam being at the core of terror and not violent extremism, the spoke to due process/political correctness and weapons ownership. Fascinating perspective. www.AmericaInformed.org
BROADCAST WORLDWIDE:  -  WDDQ - TALK 92.1FM, WJHC - TALK 107.5FM and on iCRN - The Internet's Conservative Radio Network

#RedNationRising