Episodes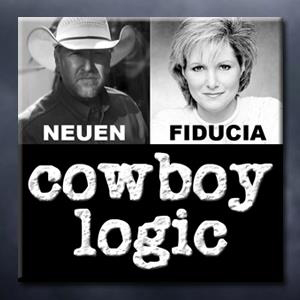 Tuesday Jan 03, 2017
Tuesday Jan 03, 2017
COWBOY LOGIC RADIO:  Unfiltered  /  Politically Incorrect  /  Common Sense
Hosted by DONNA FIDUCIA, a former Fox News Channel Anchor and DON NEUEN, a politically incorrect cowboy…
THIS WEEK'S GUESTS:  HAGIT CANARY  /  MG PAUL E. VALLELY, US ARMY (ret.)

In hour one, we do what we do best:  educate you about everything under the sun!
Plus, we feature the most beautiful performance of "Silent Night", recorded Christmas Eve by the HOUR OF POWER CHOIR (Conducted by Don's Dad - DON NEUEN, SR.), and featuring a wonderfully gifted young lady, KELLY CRUZ, as the soloist.
Please check out the video of this performance:  https://youtu.be/5WM923uyrLA
And...  Mental Midget Secretary of State John Kerry gives Israel an ultimatum:  either be Jewish or a Democracy...  Unbelievable!
In hour two we travel to Tel Aviv, Israel and are joined by our dear friend HAGIT CANARY for an update on John Kerry's recent speech and the overall views in Israel of President-Elect Donald Trump.
And then to close out the night, our friend and mentor, MG PAUL E. VALLELY, US ARMY (ret.) joins us to discuss what the Trump Administration is faced with in 2017, his recent Cabinet appointments, and the Military strategy that is needed to eliminate Islamic Terror.
BROADCAST WORLDWIDE:
TUESDAYS:  9:00PM (eastern) on:
WJHC - Talk 107.5FM
WDDQ - Talk 92.1FM
WLBB - News Talk 1330AM

And on our Digital Flagship Station:   RED NATION RISING RADIO  -  The NEW Dominant Force in Conservative Talk Radio
#RedNationRising #Radio