Episodes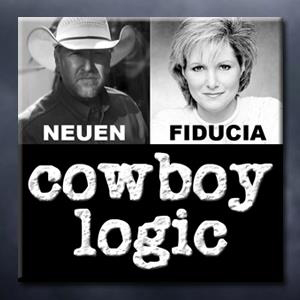 Tuesday Feb 03, 2015
Tuesday Feb 03, 2015
COWBOY LOGIC RADIO:  Unfiltered  /  Politically Incorrect  /  Common Sense
Hosted by DONNA FIDUCIA, a former Fox News Channel Anchor and DON NEUEN, a politically incorrect cowboy…
THE INTERVIEW WITH A BLACK CONSTITUTIONAL CONSERVATIVE PATRIOT

Black Constitutional Conservative Patriot RON EDWARDS produces and hosts The Edwards Notebook, an award winning syndicated radio commentary. He is a talented and gifted commentator with over two decades of experience.

Ron is a weekly journalist for News With Views, Fairfax Free Citizen, Rich Swier Emagazine and American Journal.

He has spoken for "Americans For Prosperity" in regards to the economic conditions of the nation.. He is

skilled orator

who is often sought after by many organizations where he is asked to address the pressing issues of the day. Ron Edwards always shares wisdom that is crucially needed in this hour as he seeks to "Rebuild the Seven Pillars of Society"

LIVE WORLDWIDE:  TUESDAYS - 9:00PM (eastern) / 6:00pm (pacific) on WDFP - Restoring America Radio , Red State Talk Radio, American Agenda, Nightside Radio Studios, and on Freedom In America Radio