Episodes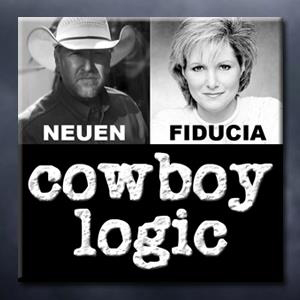 Wednesday May 04, 2016
Wednesday May 04, 2016
COWBOY LOGIC RADIO:  Unfiltered  /  Politically Incorrect  /  Common Sense
Hosted by DONNA FIDUCIA, a former Fox News Channel Anchor and DON NEUEN, a politically incorrect cowboy…
THIS WEEK'S GUESTS:  SCOTT JAMES  /  RON PHILLIPS  /  SAM ANDERS  /  BRENDI RICHARDS

In hour one, we are joined by SCOTT JAMES (Owner of Talk 92.1FM and Talk 107.5FM) and RON PHILLIPS (Owner of iCRN - The Internet's Conservative Radio Network) to discuss the marriage between terrestrial radio station and grass roots alternative Internet radio...

In hour two, we are joined by SAM ANDERS, US Congressional Candidate running for the 3rd District in Georgia...  Sam's platform is rather unique and quite honestly refreshing compared to what we are being inundated with during this year's election process...

And for the second half of hour two, we are joined by our good friend (and little sister), BRENDI RICHARDS, Host of The Truth About South Africa radio show...  Ladies and Gentlemen a rape takes place in South Africa every 26 seconds...  EVERY 26 SECONDS...  Let that sink in as Brendi explains how South Africa is the blue print for what is to come in America.

AND, Don Neuen has an in depth discussion about Jock Straps!

BROADCAST WORLDWIDE:

TUESDAYS:  9:00PM (eastern) on WJHC - Talk 107.5FM
WEDNESDAYS:  Midnight (eastern)...  WDDQ - Talk 92.1FM