Episodes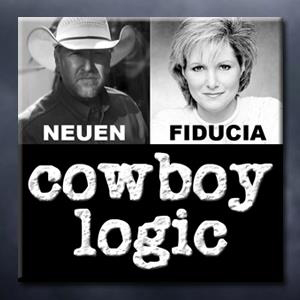 Wednesday Jun 17, 2015
Wednesday Jun 17, 2015
COWBOY LOGIC RADIO:  Unfiltered  /  Politically Incorrect  /  Common Sense
Hosted by DONNA FIDUCIA, a former Fox News Channel Anchor and DON NEUEN, a politically incorrect cowboy…
THIS WEEK'S GUESTS...

In hour one, LT. COL. ROB MANESS, USAF (ret.) and Founder of GATORPAC, a super-PAC to give liberty minded citizens the teeth and tools to take our country back from the politicians joins us to discuss the political mess we have in America...

And:  Hillary Clinton gets a NEW name!

Then, in hour 2, KAREN WATSON, GOPBuzz.com and Author of "Being Black & Republican in the Age of Obama" and K. CARL SMITH, Founder of Frederick Douglass Republican join us for an in depth discussion on Obama's America, Racial Issues, and How to Trump the Race Card...  And!  Don discloses that he too, in fact is Black!
LIVE WORLDWIDE:  WEDNESDAYS  -  12:05AM - 2:00AM (eastern) on the following networks:
Red State Talk Radio
Nightside Radio Studios
TalkStreamLive
The Leading Edge Radio Network
Talk 92.1 WDDQ
American Agenda Radio
UNIR1 Radio
TuneIn Radio
Stand Up America US Radio
Streema Radio