Episodes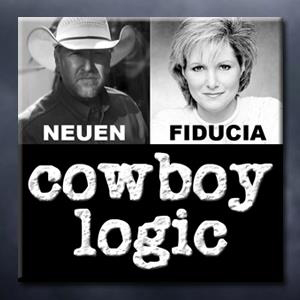 Tuesday Jul 10, 2018
Tuesday Jul 10, 2018
COWBOY LOGIC RADIO:  Unfiltered  /  Politically Incorrect  /  Common Sense
Hosted by DONNA FIDUCIA, a former Fox News Channel Anchor and DON NEUEN, a politically incorrect cowboy…
THIS WEEK'S GUESTS:  DANIEL GREENFIELD /  MICHELLE OWENS  /  TOM DEL BECCARO

Daniel Greenfield, is an author and columnist born in Israel and now living in the US.  He is a Shillman Journalism Fellow at the David Horowitz  Freedom Center.  Daniel writes on such topics as terrorism and socialism  at the Center's Website, Front Page Magazine, (FrontPageMag.com).  The scope of Daniel's writing covers everything from domestic American politics to creeping Islamism, and how foreign aid makes its way into the hands of terrorists.  His latest piece for Front Page Magazine is titled, "Sex, Lies and the Deep State"  and details the incestuous connections between the mainstream media and government officials and how they are conduits of corruption.  Besides Front Page Magazine, Daniel can be followed at SultanKnish.blogspot.com and @Sultanknish on Twitter.

Michelle Owens is and attorney and spokesperson for the Center For Prosecutor Integrity.  Michelle actively combats University bias, writes editorials and is a regular on radio and TV discussing how campus zealots have biased the system, which has taken away a student's due process rights.  Her latest piece focuses on the top three ways the Dept. of Justice has gone left, including the Hillary Clinton Investigation, the Trump- Russia Investigation and how the DOJ actually supports the radicalization of justice and are funding it!  Find her work and all the great work the Center does at: ProsecutorIntegrity.org.

Tom Del Beccaro is an attorney, author and former Chairman of the California Republican Party and US Senate Candidate in California.  His writings have appeared in The Washington examiner, Breitbart, The Daily Caller and Forbes just to name a few.  His books include, "The Divided Era" and "The New Conservative Paradigm".  Tom's website, PoliticalVanguard.com should be your go-to website for the most recent news and information!

BROADCAST WORLDWIDE:
TUESDAYS:  9:00PM (eastern) on:
WJHC - Talk 107.5FM
WDDQ - Talk 92.1FM
WLBB - News Talk 1330AM
MoJo50 on Dash Radio

And on our Digital Flagship Station:   TALK AMERICA RADIO -  The NEW Dominant Force in Conservative Talk Radio
#TalkAmericaRadio
Visit our website at:  CowboyLogic.us