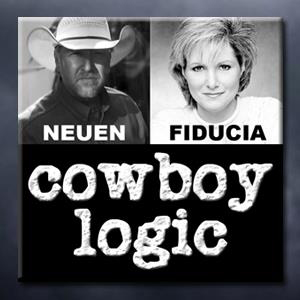 COWBOY LOGIC RADIO:  Unfiltered  /  Politically Incorrect  /  Common Sense
Hosted by DONNA FIDUCIA, a former Fox News Channel Anchor and DON NEUEN, a politically incorrect cowboy…
SPECIAL EPISODE:  "TRUMP @WAR" - A FILM BY STEVE BANNON

The November 2018 midterm Elections are the most important midterm Elections of our lifetime, quite possibly in the history of our great Republic.  Your vote is the only thing standing between saving Donald Trump's Presidency and the Progressive movement stopping, and reversing all that has been accomplished in the past two years.
Steve Bannon has recently released a first rate film titled "Trump @War".  We are very pleased to bring you the audio from this great film during this very special, and critically important episode of Cowboy Logic Radio.
Please visit:  TrumpAtWar.com where you can click on a link to watch this film, in its entirety for FREE!
This is NOT a game...  This is WAR...  And the ONLY weapon you have is your VOTE!
TUESDAY, NOVEMBER 6, 2018... 

BROADCAST WORLDWIDE:
TUESDAYS:  9:00PM (eastern) on:
WJHC - Talk 107.5FM
WDDQ - Talk 92.1FM
WLBB - News Talk 1330AM
MoJo50

And on our Digital Flagship Station:   TALK AMERICA RADIO -  The NEW Dominant Force in Conservative Talk Radio
#TalkAmericaRadio