Episodes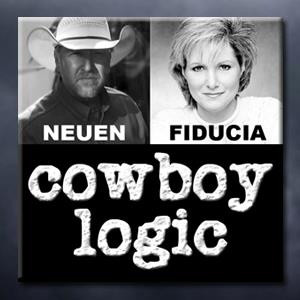 Tuesday Dec 11, 2018
Tuesday Dec 11, 2018
COWBOY LOGIC RADIO:  Unfiltered  /  Politically Incorrect  /  Common Sense
Hosted by DONNA FIDUCIA, a former Fox News Channel Anchor and DON NEUEN, a politically incorrect cowboy…
THIS WEEK'S GUESTS:  RON BOAT  /  TREVOR LOUDON

PLUS!  THE COWBOY LOGIC RADIO BEST CHRISTMAS GIFTS FOR 2018!

Ron Boat is a graduate of the United States Naval Academy, a blogger, and the owner of PSA Video, an audio / video production company that produces fellow talk show host Erskine Overnight (heard on the Talk America Radio network).  He has interviewed subject matter experts such as Sidney Powell, LTG Michael Flynn, Col. Rob Maness, MG Paul Vallely and Dr. Kelli Ward.  Ron has been an active blogger since 2011 and his great work can be found at FreedomMail.us and WesternFreepress.com.

Trevor Loudon is an author,researcher, activist and filmmaker.  His stellar book, The Enemies Within - Communists, Socialists and Progressives in the US Congress is the culmination of years of research.  His film, by the same name is in depth and extremely well vetted.  In addition, he has authored Barack Obama and the Enemies Within.  Trevor's insight and knowledge is unsurpassed.  A native of New Zealand, Loudon is more in tune with the planned destruction of America than the vast majority of US Citizens.  If America goes, so goes the rest of the world.  The greatest threat to America?  China, Russia and the Democrat Party.  Visit Trevor's website to follow all of his great work:  https://www.trevorloudon.com/
BROADCAST WORLDWIDE:
TUESDAYS:  9:00PM (eastern) on:
WJHC - Talk 107.5FM
WDDQ - Talk 92.1FM
WLBB - News Talk 1330AM
MoJo50 Radio
iHeartRadio

And on our Digital Flagship Station:   TALK AMERICA RADIO -  The NEW Dominant Force in Conservative Talk Radio
#TalkAmericaRadio
Visit our website at:  CowboyLogic.us