Episodes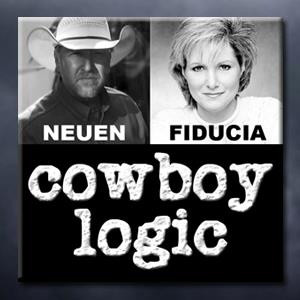 Tuesday Feb 25, 2020
Tuesday Feb 25, 2020
COWBOY LOGIC RADIO:  Unfiltered  /  Politically Incorrect  /  Common Sense
Hosted by DONNA FIDUCIA, a former Fox News Channel Anchor and DON NEUEN, a politically incorrect cowboy…
GUEST:  LAMONT BANKS / CLIFF STEWART / CLINTON STEWART / KENDRICK BARNES

Lamont Banks is the Executive Director of, "A Just Cause Radio" at AJCRadio.com,  where he calls out injustices in the criminal justice system.  The IRP6 was a case of six men who were prosecuted by  an over-zealous criminal justice system in a theft of intellectual property case.
After 9-11, these Patriots were inspired to design software that would have enabled law enforcement and other government agencies to communicate more efficiently.
Three of these men are still in prison, and all this happened when one Robert Mueller was FBI Director. This is something that you'd think only happens in Communist countries, but it happened in the US.  Lamont, Cliff, Clint and Kendrick are working tirelessly to seek justice for these men.
Check out the video of Clint Stewart's release from Federal Prison:  https://youtu.be/Lcse73XewD8

CLICK HERE FOR A FULL TRANSCRIPT OF THIS INTERVIEW!

#ClintonStewartReleased
#FirstStepAct
#Trump2020
Visit our website at:  CowboyLogic.us
Email us at:  CowboyLogicRadio@gmail.com